Press
15 Very Cool Bands You Must See Live This Year
Click it Ticket - January 29, 2018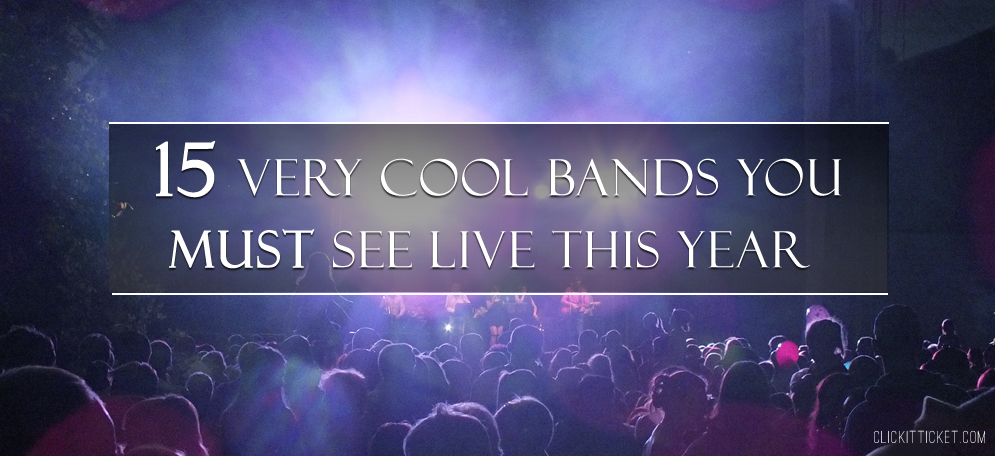 One of the best things about music is musicians don't have to be well-known to be great. The industry is full of very cool bands and artists offering an alternative to the mainstream.
For every Taylor Swift, Kendrick Lamar, and U2, there's a dozen other artists and bands that toil and sacrifice to hone their craft and create magic on stage.
Below are 15 very cool bands that offer enthralling musical experiences. They represent several genres including alternative, folk, heavy metal, and jazz.
You can download and stream music from all 15 entrants, but to truly appreciate their cool, as well as their creativity and talent, you must see them live. Between online videos, live recordings and social media, and seeing many of these acts live too, our staff has experienced each of these bands for ourselves. And while this may be subjective, take our word for it, each of the following bands deserves some of your time.
When any of our selections visit your neighborhood, do everything you can to secure tickets and make it to the venue. In doing so, you're guaranteeing yourself an amazing evening of some seriously cool live music.
Matt O'Ree Band
Matt O'Ree is a New Jersey guitarist. Federal law stipulates that if you talk about music and the Garden State that you must mention Bruce Springsteen and Jon Bon Jovi. Well, we were going to do that anyways since The Boss and Jon are huge fans. In fact, O'Ree toured with Bon Jovi.
How good of a guitar player is O'Ree? Well, he won a national guitar contest beating out 4,000 axe players. The other members of M.O.B. are Scott Bennert, John Hummel, Eryn Shewell, and Layonne Holmes.